Panels with Retainer and Ali Slats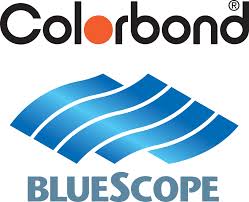 It's easy to install, durable and low maintenance, it comes in 23 colours, looks great from both sides and is Guaranteed by BlueScope for 10 years.
The Colourbond is 0.355ml thick sheets and 0.8ml thickness on the post & rails and is genuine Colorbond.
Steel Retainers aren't Bluescope (not avaliable in Bluescope) and we recommend backfilling with blue metal against the retainer 100mm wide to drain water away from the steel.
A range of 14 different colours to choose from on the Colour Visualizer. Click here to see the Colour Visualizer. (23 Colours in total in the Colourbond range).
If you prefer you can draw a mud map with your measurements for each section, obstacles, gates, town to deliver it to, questions, etc, scan and email it to Tiger Box for a complete quote.
Customised Gates Available. Contact Tiger Box.
---